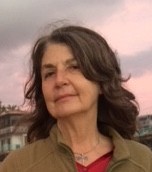 LaVetta Westphal-Rolfs is the founder and director of the Learning for Life Center in Topeka, Kansas. She views the Learning for Life Center as a classroom for all humans who are here in "Earth School" to learn and grow. As an educator who is passionate about teaching just about everything, LaVetta is dedicated to assisting others in self exploration, and making the changes in their lives that they wish to.

LaVetta began her career as an educator when she was still a child…in her own neighborhood…in Hays, Kansas. In addition to babysitting,  she loved being in the role of  teacher; during long summer days she and the children in the neighborhood presented many programs and plays, under her direction. Those programs began with LaVetta's ideas and excitement to educate others, and to then share the learning. This is still true today. Her desire to learn and share is what motivated her to open The Learning for Life Center in 1998. 
As a Mentor/ Life Coach, LaVetta works with adults and children individually, in person in her office,  on the phone, or remotely via Skype and Zoom platforms. She is not a therapist; she is an educator! The root word of education means "to draw out."  This is LaVetta's goal; to facilitate the "drawing out" of every individual, their unique style of learning and then helping them to learn to communicate compassionately with themselves and others.
In addition to her private practice, she is available to provide in-service training, seminars,and workshops for various organizations (schools, businesses, and churches.)  As a "facilitator of learning"  along with her partner,Verne Brien, the "faux silly-tater," she offers a variety offerings which include Team Building, Compassionate Communication, Self Integration, and Authentic Movement. (See the tab for a listing of presentations and workshops.)

LaVetta's study of Non-violent/ Compassionate Communication with Dr. Marshall Rosenberg, has been central to her work since she met him in the 80's.  He was a student of Carl Rogers, and LaVetta is a student of Marshall's. She feels empowered and honored to carry on the sharing of this  simple/ yet elegant 4 part model of communication. It allows people to authentically and clearly express feelings and needs with clarity, choice, and compassion. LaVetta has received training in Self Integration from the Center for Human Potential in Sedona, Arizona. In addition she is a Feng shui, Consultant and is certified through the Interior Alignment School of Feng Shui, and her teachers; Denise Linn, and Laurie Bornsteirn.  She often incorporates yoga, and Authentic Movement into her traninings and workshops. Authentic Movement Work, which allows participants to explore the inner landscpes of their bodyminds,  s based on the initiative and system developed by Mary Whitehouse.

Her formal education includes a Bachelor's Degree in Elementary Education and Art from Ft. Hays State University, and a Masters Degree in Gifted Education,Consulting and Counseling from Kansas State University. Her PhD work was in  Eco-psychology and Transformational Education.